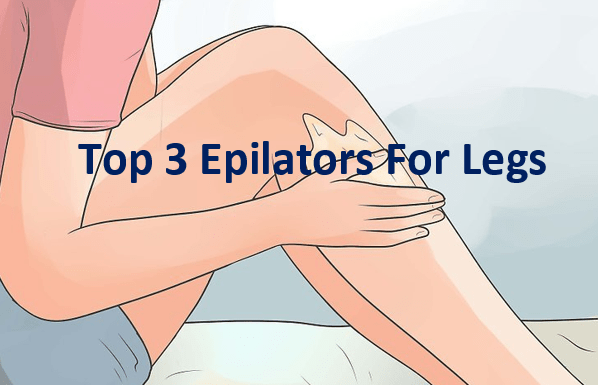 Introduction
Why removing hair in your legs in is important as a girl or a woman? Legs are the most uncovered skin of your body falling just behind your face. So if you are to be comfortable around and is keen about a hair-free body, it is important that you follow a good hair removal method to get rid of the hair. It has been several years that I have been using an epilator for legs, in fact using an epilator for the first time was for my legs.
Why you should start epilating from your legs?
Your legs are the least sensitive part of your body skin. So especially for new epilator users , I'd suggest you start the epilation process with your legs. It will make you more comfortable and cause lesser pain, comparable to other skin areas.
So now moving on to the best epilators for legs, here I have summed up the top three, according to my personal experience and many other's personal reviews and recommendations.
My Top 3 Epilators For Legs
Braun Silk Epil 9 – An all rounder epilator for legs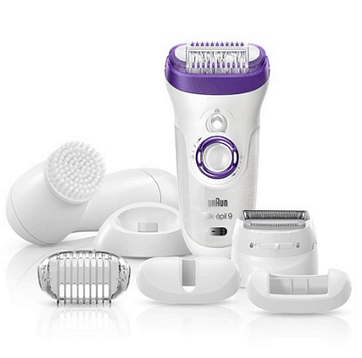 Braun Silk Epil 9 is the latest epilator by the most renowned epilator/shaver company in the world.
Why Braun Silk Epil 9 is one of the most suitable epilators for legs?
Epilate your legs within 30 minutes
For a good leg epilator I'd personally wish it to be a quite fast one. Because I don't want to spend hours on epilating my legs since the skin area is quite massive. With Silk Epil 9, I could finish epilating both of my legs in 25-30 minutes in a proper way. I could have done it much faster using Silk Epil 9 but I prefer a complete epilation for my legs.
Epilating your legs while showering? No worries. It's a Wet & Dry epilator
I usually epilate my body when I am taking a shower since it massive reduces the possibility of sore patches and ingrown hair. Since silk epil 9 is a wet and dry epilator, it helps a wet epilation process. As you might already know water supports towards a good epilation by opening the skin pores. Also silk epil 9 can be used as a cordless epilator where you can recharge it and use it not worrying about a tangling power cable.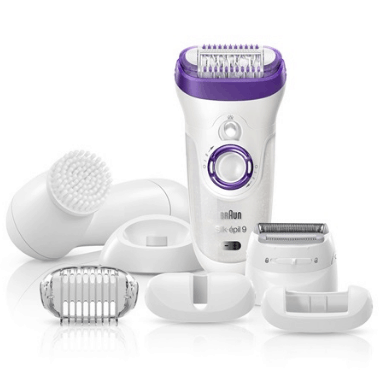 Braun Silk Epil 9 | Best Epilator For Legs
Read more reviews and buy from amazon
Emjoi AP-18 Emagine – The fastest epilator for your legs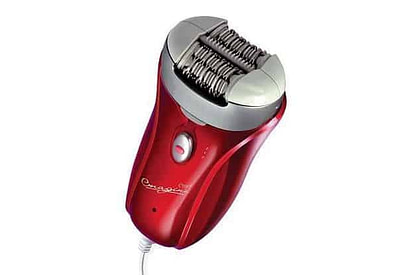 Has the capability to remove even the shortest hair
Yes. It's true. Emjoi ap-18 is one of the epilators which has much reputation removing the shortest hair (even 0.5 mm according to the official benchmarks). So if you had used removing hair using a razor or a shaver, you can easily switch in to this epilator to make your hair removal process efficient.
Epilate legs faster than any other epilator
Well I mentioned above that Silk Epil 9 was one of the fastest epilators in the market. But when it comes to Emjoi Emagine Ap-18 I can undoubtedly say that it is 'the fastest' epilator in the market. You could be only spending 15 minutes of your time and have a decent epilation on your legs using Emjoi Emagine Ap-18 epilator. With its 72 tweezers I'd recommend it as one of the best and fastest epilator for your legs.
Well epilating your legs sometimes can become a hassle. You'd have to bend down and search for the areas that might not have epilated properly. Having a built in light in an epilator always gives an advantage in finding the missed spots.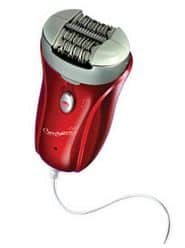 Emjoi Emagine Ap-18 | Fastest Epilator for Legs
Read more reviews and buy from amazon
Philips Satinelle HP6401 – A cost effective epilator for legs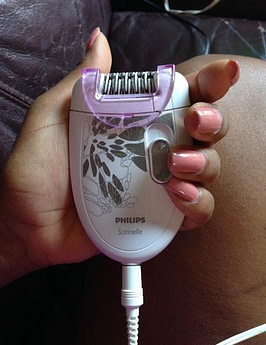 Is one of the cheapest epilators that you can use for your hair removal purposes
Philips satin is one of the cheapest epilators that have there in the market for a long period. Both the above reviewed epilators, the Silk Epil 9 and the Emagine Ap-18 are in the range of $80 – $100. But this epilator would only cost you around $25 – $40 a piece. Pretty amazing right? Yes. But however with the minimum price some cons come in to play. Philips satin is one of the slowest epilators as well. And you won't be getting any in-built light with it. As well as you can't use it while you are showering because it is a corded epilator.
Comes with an efficiency cap
Legs or bikini area, epilating can always be a irritating experience with the pain. Philips satin comes with an efficiency cap attached to it separately where you can simply mount it on the epilator head and use. The advantage of the efficiency cap is that, it protects your skin from irritating due to the epilation process.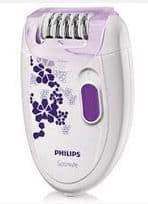 Philips Satin | Best Cheapest epilator for legs
Read more reviews and buy from amazon
So with this my top 3 review for the best epilators for your legs comes to an end. If you have any question or suggestions please comment below. And as well as if you have any other recommendations or tips please mention them as well. So till next time! Hola!
– Meli