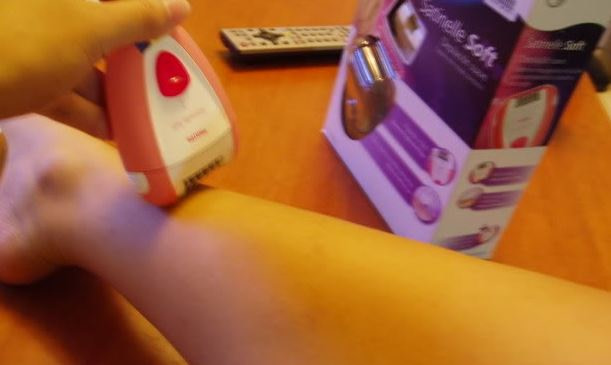 Don't hate me for being biased, but as you already epilating is my passion when it comes to hair removing. I grew up watching my elder sister waxing and threading, and I knew back then that these were not my things.
However, I had to go through this necessary evil to wear the clothes that I loved to. As they say, everything comes at a cost. I proved to be no exception to this rule as shaving rashes and constant hair re-growth become a common problem in my life.
To top it all, it sometimes took me forever to get rid of those embarrassing hairs. Basically, I literally found hair trimming a problematic beauty ritual that was wearing me down like anything.
Fortunately, a friend of mine introduced me to epilating. She told me that it works similar to waxing expect the fact that it does not disturb your skin and can remove even the shortest hair from almost any body part.
To be honest, it seemed like a challenge in itself to give it a shot since I was so hyper-focused on the whole problematic areas of hair trimming that I didn't want to go through any new painful or bothersome experience. However, to stay hairless, I decided to buy an epilator and ever since I never looked back.
Why Epilators?
With epilators, there is no initial prep time required, no messy creams involved, no visits to the expensive salons and its light on the wallet.
Moreover, the results are long lasting than waxing, tweezing, threading and other similar hair removal procedures out there. Plus, it turned out to be easier than I thought.
That being said, the first experience might be semi-painful. Don't worry, go through it and the next time, there will be less tug and pull involved and it will be far less painful too.
The best part is that the skin continuous to stay smooth even after repeated use over the years. As a matter of fact, it results into smoother and finer hair re-growth. Not to forget the fact that epilation is a relatively fast process. Even for first time users, it takes no more than 5 minutes.
It's also said to be an ideal hair removal tool for those with sensitive skin who cannot bear waxing, tweezing and other painful hair removal procedures out there in the market.
Hair Removal: A Necessary Affair
Goes without saying, if you want to flaunt your legs or arms, hair removal becomes a necessity. With waxing, tweezing and most other hair removal methods, hair re-growth is a quick phenomenon.
You might end up spending lots of time every few days in the salon or in the shower trying to get rid of the unwanted body hairs. Fortunately, epilation provides long lasting results.
With epilation, hair is removed from the roots so re-growth is a slow process. It's highly effective so you won't have to worry for 2 to 3 weeks after every session.
Epilators Buying Tip
To buy epilators, you don't have to spend an armload of money. If you are looking to buy epilator for the first time, I would suggest a small and affordable model. Even if you were to buy a high-end model, it will pay for itself by saving you many trips to the salons. Moreover, it's a one-time expense so you won't regret getting it.
You can read my personal  reviews here : Epilator Reviews